I lost an amazing amount of links when my first computer died and quite a lot when the new computer's virus removal required a hard re-install. To try to get back some semblance of order I've spent the past few evenings trying to make charts and sort out years to rebuild what was lost. Pulling out an enormous folder labeled "Mom's Homeschool Binder" and browsing through I discovered it was created when we got our first computer. At the time I knew very little about cutting, pasting and printing. This is a good thing as in my ignorance of basic word perfect and printing most of the pages have addresses at the bottoms. I re-discovered a link to pictures for Shakespeare – not goofy cartoons but quality pictures worth having the kids spend time coloring.
Here's the Shakespeare page. Here's a sample: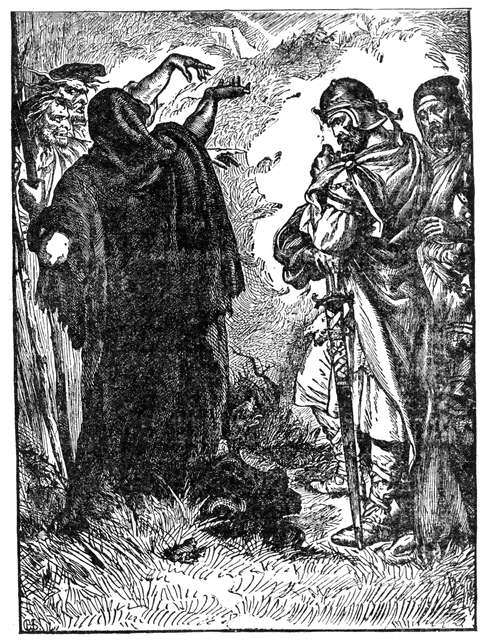 Macbeth and Banquo meet the three witches on the blasted heath.
The site is called Clip Art Etc and is designed to be safe for teachers and students. For those of us who are trying to build a Book of Centuries this page of Ancient and Medieval History should be very helpful. I'm thinking my friend might want to check it out too.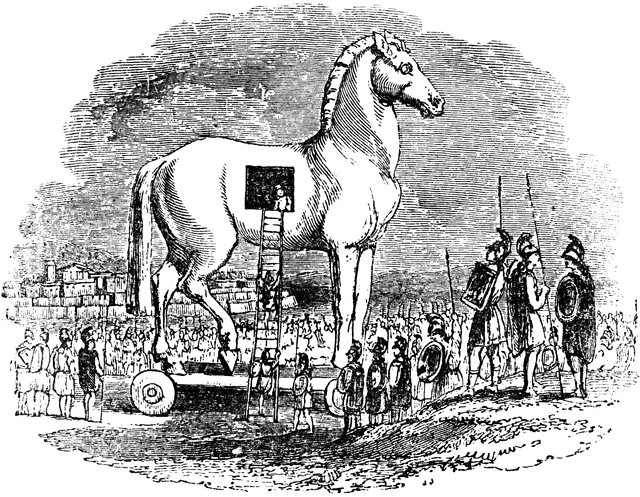 The Trojan Horse
This pictures would have been useful a few weeks ago when we were finishing up "Fifty Famous Stories." Fortunately there's pictures to go along with "Thirty More" we are reading now.
Hope this helps someone too!